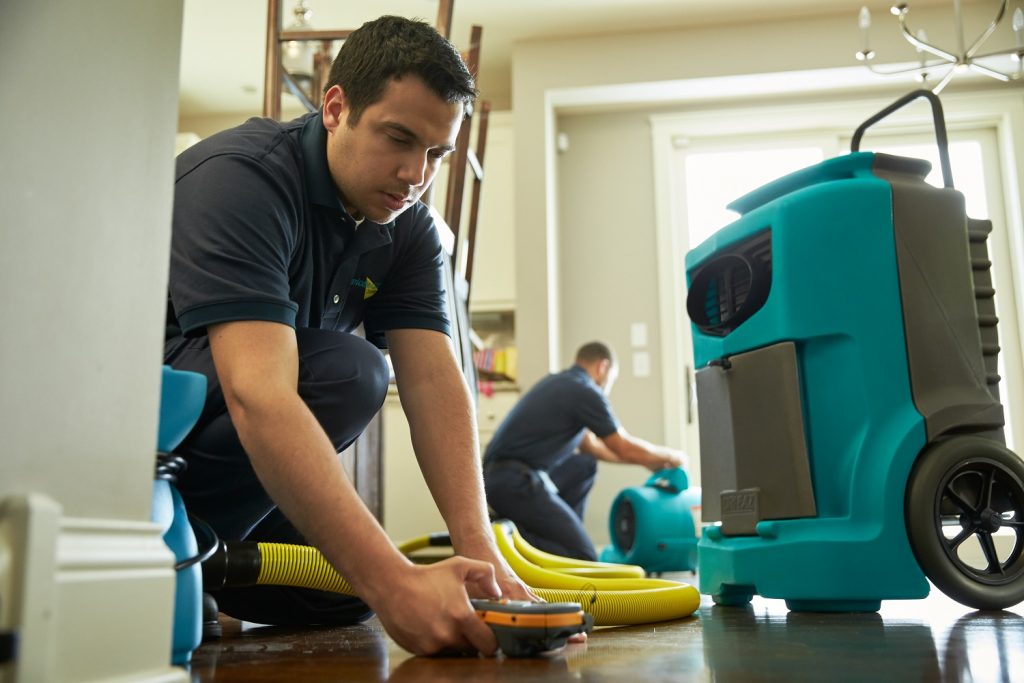 If you've suffered a Water Damage to your home or business in Chicago's Uptown neighborhood, immediately call Chicago's leader in Water Damage Restoration, ServiceMaster Restoration By Simons
Bustling Uptown in Chicago bounded by Foster Avenue to Montrose and Clark Street to Lake Michigan, has a robust commercial area that boasts many historical theatres and jazz clubs, not to mention its' a short walk to Wrigley Field. This diverse neighborhood is filled with many historic homes that bear the status of "Landmark Home." Many Uptown structures built during the 1920s involved a variety of architectural styles, including Art Deco, Venetian Gothic Revival, and Spanish Baroque Revival.
When these stately homes are threatened by water damage from flooding or natural disasters, ServiceMaster Restoration By Simons can be at the scene quickly to help prevent further damage. Water damage restoration services are not all alike, and Uptown residents can trust the certified technicians at ServiceMaster Restoration By Simons to use the right tools and techniques to remove water damage safely and restore the building efficiently.
Restoring your home after water damage is a frustrating experience. While dealing with water damage, our technicians are aware of conditions that could severely damage your home. Water can penetrate into structural cavities and assemblies, creating trapped pockets of saturation that you may not be aware of. The consequences of improper water damage removal can be possible health problems developed as a result of molds and other microbes that are left behind. Our crew knows how to safely extract the water and then begin the clean-up and restoration process as soon as possible.
We provide:
Emergency services 24 hours a day, 365 days a year
Fast arrival to water disasters throughout the Chicagoland area
Highly trained water restoration technicians (IIRC certified)
A locally-owned and operated company
Water inspection, extraction, and drying services
Reconstruction services, if needed
When it comes to restoring your home in Uptown after a flood, no matter the cause, ServiceMaster Restoration By Simons should be your first call for water damage restoration. We'll act quickly to make sure that your home is restored safely and efficiently. Contact us at the first sign of flooding or damage at 773-376-1110.
ServiceMaster Restoration By Simons serves Uptown's surrounding neighborhoods including, Edgewater, Buena Park, Wrigleyville, Sheridan Park, Winnemac and Andersonville.