Water Damage Restoration Chicago – Water Damage Cleanup – ServiceMaster Restoration By Simons – IICRC Certified Master Water Restorer
ServiceMaster Restoration By Simons provides Water Damage Restoration, Flood & Sewage Cleanup in Chicago, Oak Park-River Forest, Elmwood Park, Edison Park, Harwood Heights Illinois
As Chicagoland's Trusted Water Damage Restoration and Water Damage Cleanup company for over 65 years, ServiceMaster Restoration By Simons is an MBE/WBE certified and family-operated company that is industry certified by the IICRC as a Master Water Restorer and Master Fire & Smoke Restorer. We are also members of the Restoration Industry Association (RIA) Our staff of estimators, project managers, and technicians are held to the strict standards as determined by the Water Damage Restoration Industry and adhere to best practices and use state-of-the-art equipment and technology to get your property cleaned, dried, and restored — FAST!
I Have Water Damage. Who Should I call?
Immediately call ServiceMaster Restoration By Simons. An unwelcome event like water or flood damage to your home or business is overwhelming, frustrating and time-consuming. The destruction that water damage causes to the construction material used in building your property is immediate and if not mitigated quickly, can be permanent. ServiceMaster Restoration By Simons provides emergency water damage restoration,  flood, and sewage cleaning services to prevent the further destruction of your property's walls, ceilings, floors, and furnishings.
For more than 65 years, ServiceMaster Restoration By Simons has been America's trusted professional for Water Damage Restoration Chicago and when you need help, you want the BEST.
Are there different types of Water Damage?
Yes. Clean water damage from a burst water supply line pipe on your property is considerably different than water damage from a sewer backup. As an IICRC Certified Firm, ServiceMaster Restoration By Simons follows IICRC S500 Standards for Professional Water Damage Restoration.
Click here to learn about the 3 Categories of Water and the 4 Primary Classifications of Water Damage.
The water & flood damage restoration services we perform include:
What Process Does Your Water Damage Restoration Service Follow?
Upon the arrival of ServiceMaster Restoration By Simons at your property, our trained IICRC Certified project manager will begin assessing damages and planning how to mitigate the water's damage to the property.
Some of the water damage assessments we perform include:
Determining the cause or source of the water damage to your property
Determining the water's path through the property using thermal imaging equipment
Determining areas in the property affected by the water damage, i.e. ceilings, walls, flooring, fixtures, mechanical damage, etc.
Determining the plan of attack, i.e. how ServiceMaster Restoration By Simons will dry your property and what equipment we'll use to do it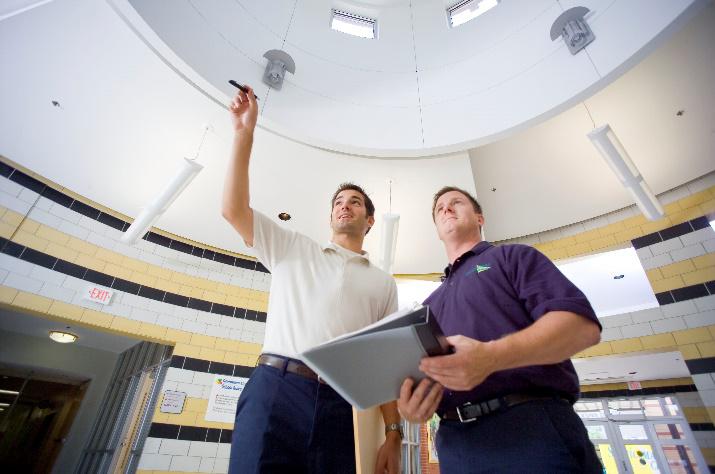 Will ServiceMaster Restoration By Simons Guide Me Through the Insurance Process?
Absolutely. As a QRV or Quality Restoration Vendor, ServiceMaster Restoration By Simons is part of the elite group of national ServiceMaster franchises chosen to take part in national contract agreements with most major insurance companies. That means that we follow the strict guidelines administered by these insurance companies and provide a direct pipeline to your insurance company. It also means that you don't need to be caught in the middle during the claims process. When applicable, we work directly with your insurance to make sure that your property is properly restored after water damage.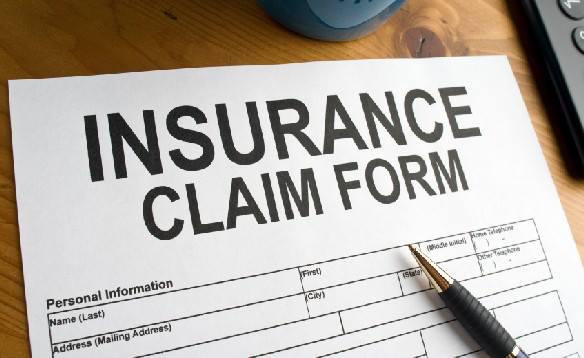 Who Can Receive Water Damage Cleanup Restoration Services From ServiceMaster Restoration By Simons?
Because of our expertise in the water & flood damage restoration industry, we serve both residential and commercial clients. ServiceMaster Restoration By Simons provides water damage restoration services in the neighborhoods of Albany Park, Lincoln Park, Logan Square, North Park, to name a few!  For a complete list of neighborhoods that we serve, check out our Water Damage Restoration Service Areas.
ServiceMaster Restoration By Simons provides the following water damage cleanup and flood damage restoration services:
Residential Restoration
Commercial Restoration
 Senior Living
ServiceMaster Restoration By Simons Works Closely With:
Business owners
Insurance Agents
Insurance Adjusters
What Equipment Does ServiceMaster Restoration By Simons Use to Dry My Property?

ServiceMaster Restoration By Simons uses state-of-the-art equipment and technology to get your property's structure dry. This advanced technology is necessary for the efficacy and efficiency of the Water Damage Restoration Chicago – drying and restoration process.
Some of the Water Damage Restoration equipment used for structural drying include:
Dehumidifiers
Air Movers
Negative Air Fans
Thermal Imaging Cameras
Moisture Meters
Wood Floor Drying Systems
Desiccants
Anti-Microbial Solutions
Truck-mounted Water Extraction Units
Portable Water Extraction Units
Water Damage Cleanup
The most devastating of natural disasters—such as a flood—happen without warning. Other unfortunate events, like pipe bursts, leaking water heaters and other plumbing mishaps also occur when least expected, but leave behind a similar amount of water damage and devastation. We understand that for Chicago and suburban residents and businesses, experiencing water damage can be difficult and stressful. In addition, damage caused by water can increase substantially if not addressed promptly.
With ServiceMaster Chicago Water Damage Restoration services, you can expect and depend on fast, competent water damage cleanup. In Chicago and the surrounding area, we are on-site within 2-4 hours to halt further damage and remove all water and moisture. After that, we'll work tirelessly to restore your home or business to its former condition.
Have Questions or Need More Information?
ServiceMaster Restoration By Simons is here to serve you. If you have questions about the water damage cleanup and restoration process or you are concerned about the services performed by another company, give us a call. We'd be happy to answer your questions.
If your home or business has been affected by water damage as a result of weather, human error or mechanical failure, ServiceMaster Restoration By Simons is the here to restore your property — FAST!  As Chicagoland's trusted name in water damage cleanup restoration, it is important to know that you can rely on the expertise and professionalism required to return your property to normal.
Call ServiceMaster Restoration By Simons immediately at 773-376-1110 or toll-free at 855-9-SIMONS (855-974-6667)
Frequently Asked Questions