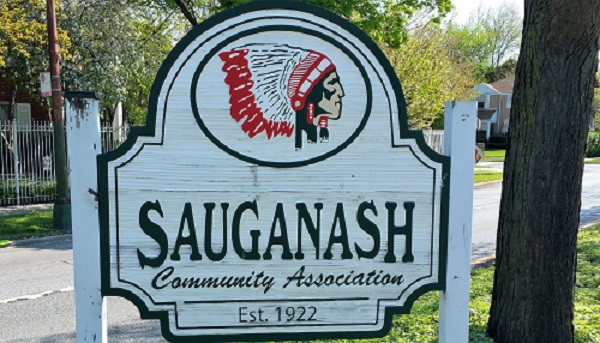 ServiceMaster Restoration By Simons provides Emergency Water Damage Restoration Services for Commercial and Residential properties in Chicago's Sauganash neighborhood
When a pipe bursts in your home or business, it is easy to say there was no way to predict this would happen. However, there are several warning signs that a pipe you cannot see (hidden by walls, under floors, or leading into your home) has ruptured causing Water Damage in your Sauganash property:
Water bills rise unexpectedly – This will be the biggest indicator of a broken pipe. It isn't natural for water bills to go from a steady rate to unprecedentedly high numbers.
Loss of water pressure – Another sign of leaky or broken pipes is the decrease in water volume passing through the nozzle at your faucet.
Musty odors – Not only can you feel leaky pipes, but you'll be able to smell them. These odors are most likely coming from too much moisture trapped within your walls. In other words, you should be contacting a plumber as soon as you can when detecting these odors.
Healthy Grass in Concentrated Areas in the Yard – Broken pipes can also be detected outside the home. This is done by spotting concentrations of lush, green grass in the yard. This happens because the water escaping from your city or pump water feed pipe is irrigating the plant life around it.
If you weren't able to catch these warning signs in time, you need to act fast! Contact ServiceMaster Restoration By Simons for our Water & Flood Damage Restoration services, which are available to residents and business owners in the Sauganash area of Chicago.
ServiceMaster Restoration By Simons has the knowledge, skill, and flexibility you need in order to thoroughly and efficiently remediate any water damage your property may have suffered. With years of experience restoring structures from water damage, our technicians utilize a proven method that includes the following services:
Emergency response with job site inspection and assessment
Water removal and drying with daily inspection of job progress
Reinstallation and cleaning
Reconstruction services
Our technicians are available at anytime and can be onsite within three hours of your call. There is no job too large or difficult for our high quality services. No matter the cause, you can count on us to take care of water damage problems in your home or business.
If you live in Chicago's Sauganash neighborhood and experience water issues including storm flood damage, sewage damage,and burst water pipes call ServiceMaster Restoration By Simons at 773-376-1110 for our water damage restoration services. With our help, your water problems will dry up in no time!
ServiceMaster Restoration By Simons also serves the surrounding neighborhoods of North Park, South Edgebrook, Edgebrook, Pulaski Park and Brynford Park.