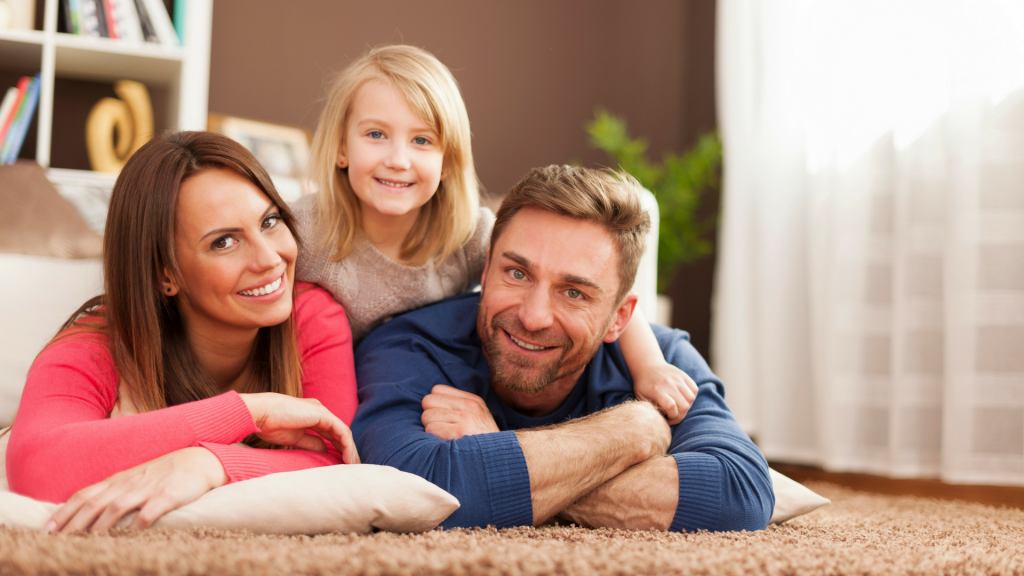 Residential Carpet Cleaning Quick Facts:
Households throughout the Chicagoland area have been relying on us for years

Professional, trained, background-checked technicians

MBE/WBE Certified firm

Convenient appointments

The multi-step deep clean process removes dirt attracting residue to keep your carpet clean for longer

No hidden pricing

Free quotes

Eco-friendly products available upon request
One of the best feelings in the world for a homeowner is the luxurious warmth of carpet under your feet. Carpets add beauty to your home, but their constant use leaves them susceptible to dirt and damage. While some homeowners attempt to deep clean their own carpets by using rental equipment, your carpet will look its best only with regular and thorough cleaning from the experts at Chicago's best cleaning and restoration company, ServiceMaster Restoration By Simons. Renting equipment does not pre-treat pesky spots or rinse your carpets with water afterward. Trying to take care of your carpets yourself is time-consuming and often leaves you with overly-wet carpets and detergent residue. Using our special ServiceMaster Clean products and techniques, we'll be sure to extend the life of your carpets and to protect your precious investment by following a thorough cleaning process to ensure both dirt and detergents are cleaned from your carpets using the high-powered and truck-mounted equipment.
Rethink rented carpet cleaners
ServiceMaster Restoration By Simons is America's trusted professional for Carpet Cleaning Services. Whether you need regular cleaning appointments or need an emergency fix, be sure to call the BEST when you need help.
Here at ServiceMaster Restoration By Simons we have:
 

Trained technicians who know the exact amount of pressure to use when cleaning

 

The best cleaning products your carpet

 

The most advanced techniques for removing soil, stains, and spots without leaving behind a sticky residue or over-wetting your carpets.
Fortunately for you, our experts handle all types of residential carpet cleaning!
What is the Carpet Cleaning process?
Upon ServiceMaster Restoration By Simons' arrival at your property, our trained IICRC Certified project manager will begin to assess your carpets and start our cleaning process. Our process goes a little like this: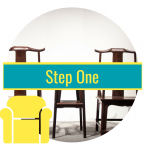 Step One: Before We Show Up
  

Once you've scheduled your residential carpet cleaning appointment, your work is almost done. We'll handle moving most pieces of furniture. We just ask that you remove fragile or valuable items from the rooms being cleaned and that you secure your pets.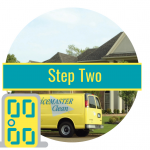 Step Two: Getting in the Door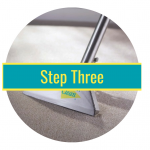 Step Three: Carpet Prep
  

The first thing our expert techniques will do is conduct a deep vacuuming of the desired area. By taking care of this first, we will be able to remove any debris that is not deeply embedded into the fibers of your carpet.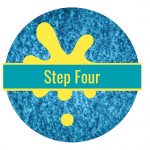 Step Four: Pre-treat It
  

Next, we will pre-treat any spots, stains and other soiled areas of the carpet, or entire carpet if necessary. This will make these areas easier to clean and your entire carpet looking even better at the end.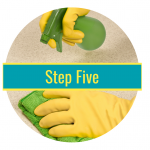 Step Five: Go for the Products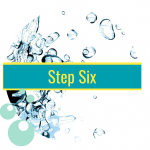 Step Six: Wash it off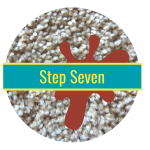 Step Seven: After Care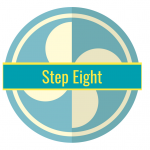 Step Eight: Grooming
Step Nine: The End!
·    Finally, we will conduct one last inspection and walk-through of carpets to ensure your satisfaction.
Carpet cleaning in Chicago is what we do. Take a day off and let the professionals at ServiceMaster By Simons take care of your carpets for you. We provide a variety of residential cleaning services including hard surface floor cleaning, upholstery cleaning, post-construction cleaning, and house-wide cleaning. Contact ServiceMaster By Simons today!
Professional carpet cleaning by ServiceMaster By Simons helps:
  

Eliminate dust mites, allergens ad trapped-in soil

  

Reduce the spread of germs, bacteria, diseases, and mold

  

Remove stains and spots already present

  

Reduce the effects of wear, especially in high-traffic areas

  

Restore the natural, clean appearance and texture of the carpets

  

Extend the life of the carpets up to several years

  

Protect your carpet investment using the Scotchgard™ carpet protector to prevent future spots and spills from settling in
Have Questions or Need More Information?
If your carpets have fallen victim to fire damage or water damage, you can still call on us! ServiceMaster Restoration By Simons employs IICRC certified technicians who have the ability to restore your carpet back to, or as close as possible to, its pre-loss condition. After carefully inspecting your carpet fabrics, we can determine the applications needed for restoration. Don't throw away your carpeting due to water or fire damage. We may be able to restore the carpets and save you the expense of buying new.
No other item can affect the appearance of your home like your carpet can. Our recommendation is that carpets be professionally cleaned every six months to a year. ServiceMaster By Simons has the expertise and equipment to fully remove dirt, moisture, and detergents from the carpet. Too often, people use rented equipment to clean their carpets themselves, which often leaves carpets too wet and with leftover detergent residue. Excess water from this equipment can lead to mold growth in padding and subfloors, causing further damage down the road. For thorough carpet cleaning done the right way, call the professionals at ServiceMaster By Simons.
Remember, neglect or improper care can lead to matting, fading, fraying and premature and costly replacement. So keep your carpeting in good shape with regular cleaning from us.
ServiceMaster Restoration By Simons is here to serve you. If you have questions about the Carpet Cleaning or Restoration process, or you are concerned about Carpet Cleaning and Restoration services performed by another company, give us a call. We'd be happy to answer your questions.
ServiceMaster Restoration By Simons is here to restore your carpets – FAST! As Chicagoland's trusted name in Carpet Cleaning Services, it is important to know that you can rely on the expertise and professionalism required to return your property to normal. Call ServiceMaster By Simons immediately at 773-376-1110 or toll-free at 855-9-SIMONS (855-974-6667).