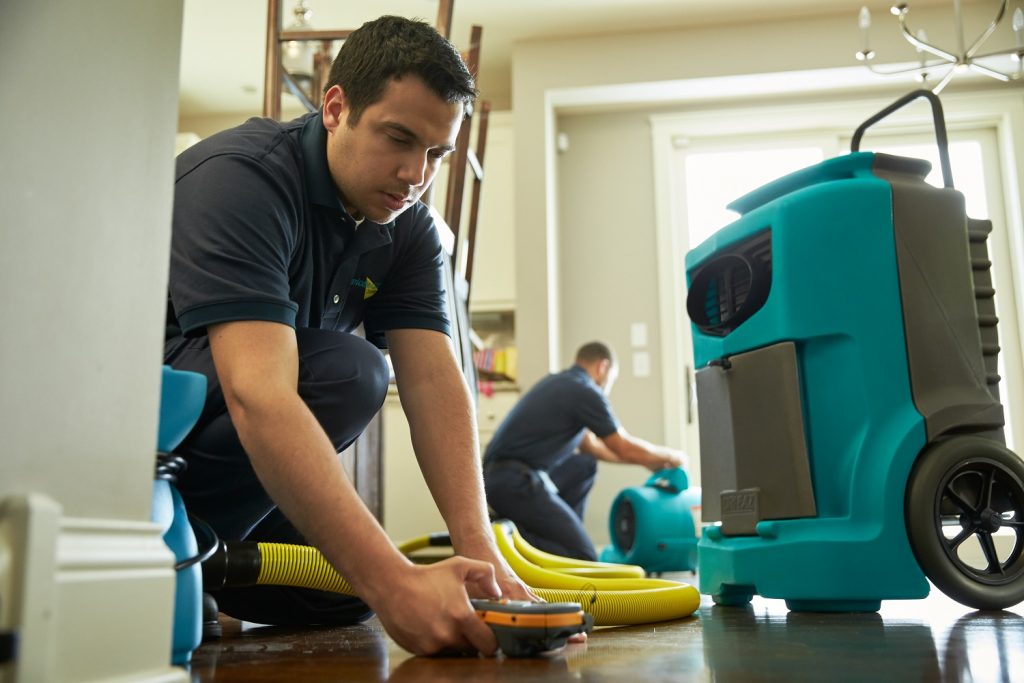 ServiceMaster Restoration By Simons, Chicago's leader in emergency disaster restoration services, provides professional water damage restoration services for homes and businesses in Chicago's Wrigleyville neighborhood
The Chicago community of Wrigleyville is named so because it surrounds the gem of the area, the United States' oldest National League baseball field, Wrigley Field. Many people think that there are only Cub-loving bars, restaurants, and fan shops in the area, but there is also a large and thriving residential area around Wrigley Field filled with both single-family homes and the famed condos that boast rooftop views of the field. Commercial and residential properties like theses can suffer water damage, and ServiceMaster Restoration By Simons are pros at providing fast water damage restoration services in Wrigleyville.
When people think about water damage, they often think of a natural disaster like a flood or heavy rains soaking and causing damage to the basement. However, flooding most often occurs from common household mishaps, like an overloaded washing machine that breaks or a faulty toilet. ServiceMaster Restoration By Simons can handle all types of flooding and water damage. We have the tools and experienced technicians to get you back to pre-loss condition.
We can restore water damage to your home or business restoration due to a variety of causes such as:
Groundwater Leaks: Even during fairly normal weather occurrences, groundwater has a way of finding its way to where it's not welcomed: into your crawlspace or basement. Left untreated, this can cause hazardous conditions in your home, including mold growth and the rotting of your foundation and the structure of your home.
Floods: Sudden and heavy rainstorms in the spring and summer can lead to flash floods and there may not be time to prepare. When this happens, severe water damage can happen in basements. Water damage restoration should begin as soon as possible to minimize damage in these cases.
Plumbing Incidents: A burst pipe can release hundreds of gallons of water very quickly, which can cause severe damage. This can happen because of leaking water heaters, frozen or broken pipes, or other sources.
Hidden Problems: That tiny leak under your sink or underneath your tub can be slowly doing damage without you even knowing about it. This hidden water and moisture can cause rot damage, mold damage, and structural damage after it reveals itself.
If you have experienced any of these problems with excess water in your home or business, time is of the essence. Call ServiceMaster Restoration By Simons for any water damage restoration services in Wrigleyville at 773-376-1110.  Click here to schedule a consultation!
ServiceMaster Restoration By Simons also serves Lakeview, Buena Park, Lincoln Park.