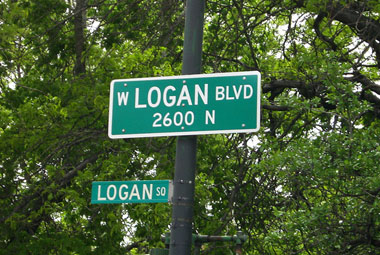 ServiceMaster Restoration By Simons, Chicago's leader in disaster restoration services, provides Water Damage Cleanup & Restoration Services to homes and businesses in Chicago's Logan Square neighborhood.
Logan Square is considered one of Chicago's more scenic neighborhoods with its boulevards and beautiful over-sized bungalows.  Bounded by Kimball Avenue to California Avenue and Diversey Avenue to Fullerton Avenue, Logan Square's axis point for the boulevards stands the Illinois Centennial Monument, built in 1918 to commemorate the 100th anniversary of Illinois' statehood. To many residents of Logan Square, the monument is known simply as "The Eagle."
ServiceMaster Restoration By Simons' managing director, Sam Simon, grew up in Logan Square, where his extended family still lives today.  A graduate of Charles R. Darwin Elementary School, a fond patron of the old Avon and Logan movie theatres and a frequent customer of the Logan Square's historic "Richie's Five & Dime," Sam moved to Logan Square with his family in 1973.  Logan Square is never far from his heart!
Logan Square's population continues to increase, and as it grows the demand for water damage restoration service for homes and businesses increase with it.  Immediately call 773-376-1110.
If your home or business has been affected by water damage caused by sewer backup or flooding, contact ServiceMaster Restoration By Simons for immediate water damage restoration services. Our IICRC certified staff will be on site to help get your property back to normal – FAST!  We use state-of-the-art equipment to dry and dehumidify your property.
Residents and business-owners count on ServiceMaster Restoration By Simons for expert, professional water damage restoration and repair. We also offer full reconstruction services if needed.
Our services include:
Initial damage assessment
Complete water extraction
Anti-microbial treatment to prevent the spread of illness or disease
Air circulation, dehumidification, and testing to ensure complete restoration
Cleaning and reconstruction services, if necessary
Contact ServiceMaster Restoration By Simons for your emergency water damage restoration services.  We're on call 24/7/365.  Call us at 773-376-1110 or click here to arrange a consultation.
ASK FOR SAM!