Water Damage Restoration Lincoln Park – Flood Cleanup – Sewage Cleanup – ServiceMaster Restoration By Simons Chicago – Official ServiceMaster Restore Franchise Site
ServiceMaster Restoration By Simons Is Lincoln Park's Trusted Name In Water Damage Cleanup, Flood Cleanup, and Sewage Cleanup For Residential & Commercial Properties In Chicago's Lincoln Park Neighborhood
Searching For Water Damage Restoration In Lincoln Park? Look No Further
Hands down, Lincoln Park is one of Chicago's trendiest and hip neighborhoods.  Bounded by Diversey Parkway to North Avenue and the Chicago River to Lake Michigan, Lincoln Park boasts great restaurants, shopping, nightlife; Lincoln Park has it all.
Lincoln Park is one of 17 neighborhoods situated on the Chicago coastline of Lake Michigan. The lakefront neighborhood is named after the large Chicago urban park situated on the coast.
The park and lakeside locations boast pleasant views and outdoor activities, but Lincoln Park's close proximity to Lake Michigan puts its homes and businesses in more danger of flooding than other community areas.
Call ServiceMaster Lincoln Park!

Though Lincoln Park has high potential to experience water damage, flood damage and sewage backup, the residents and business owners won't be left to sink-or-swim after water damage caused by sewage backup, faulty water supply lines, pipe bursts or natural flooding.
ServiceMaster Restoration By Simons provides comprehensive water damage restoration services.
With our convenient Lincoln Park location, we can be on-site within 2 hours.  ServiceMaster Restoration By Simons is Lincoln Park's trusted name in water damage remediation.
IICRC Certified Master Water & Flood Restorer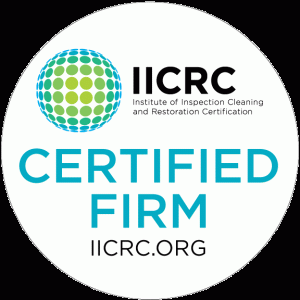 As an IICRC Certified Master Water & Flood Restorer, ServiceMaster Lincoln Park understands there can be a wide range of water damage causes, so our teams — certified by the IICRC — are trained to tackle any possible factors during the water damage cleanup process.
Our Lincoln Park Water Damage Cleanup Services include:
Initial damage assessment
Complete water extraction
Anti-microbial treatment to prevent the spread of mold or bacteria
Structural drying, dehumidification, and monitoring to ensure complete mitigation
Cleaning and reconstruction services, if necessary
Water Damage Restoration FAQS
For more information, check out our FAQ page.
Call And Schedule Today!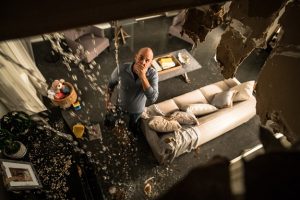 When water damage strikes your Lincoln Park property, it may seem impossible to salvage anything, but with ServiceMaster Restoration By Simons' Water Damage Restoration services, property owners can rest assured that the property will be restored to pre-loss conditions — FAST!  Contact ServiceMaster Restoration By Simons today!
ServiceMaster Restoration By Simons, a member of the Restoration Industry Association (RIA), provides Lincoln Park Water Damage Restoration in and around the area of Lincoln Park, including Lincoln Central, Mid-North, Old Town Triangle, Park West, RANCH Triangle, Sheffield, West DePaul, and Wrightwood Neighbors.
Call now 773-376-1110 or toll-free at 855-9-SIMONS