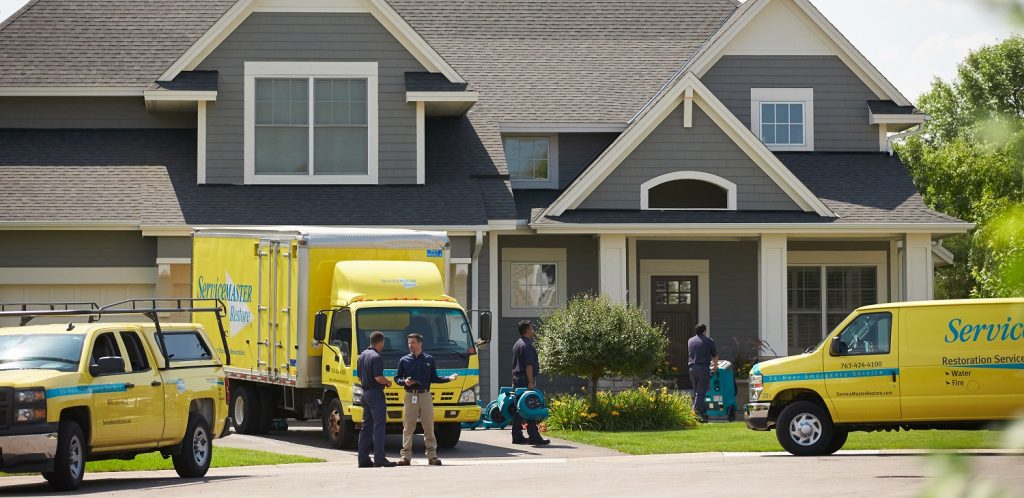 ServiceMaster Restoration By Simons, Chicago's leader in Water Cleanup, provides emergency Water Damage Restoration services to homes and businesses in Chicago's Edgebrook community.
A natural disaster like a severe thunderstorm or plumbing failure such as a sewer backup can happen at any time and without much warning. Suddenly, you are left with devastating water damage to clean up in order get your life back on track.
If such an unexpected water or flood damage event should happen at your home or business in the Edgebrook neighborhood, get a stogie at Habano's and call us.  We can help you make a full recovery fast with a variety of water damage restoration services including water removal, drying, and basement flood cleanup.
ServiceMaster Restoration By Simons is always ready to serve you, twenty-four hours a day, seven days a week and 365 days a year. It is crucial to take prompt action when dealing with water damage because mold begins to develop within hours under the right conditions and can quickly cause further damage to your property and possessions. A quick response can reduce stress and save you money.
Our experienced technicians are trained to use the most advanced techniques, products and equipment to restore your property and personal items to their pre-loss condition. Our thorough, six-step process involves:
Assessing the damage
Extracting the water
Applying an anti-microbial treatment
Using the air circulation drying technique
Using dehumidification drying techniques
Observing and testing the area for dryness
We also can manage all of your insurance claims and paperwork, so policyholders can relax knowing that the right people have been selected for the job. Trust the experts at ServiceMaster Restoration By Simons to provide water damage restoration services for your home or business in Edgebrook.
ServiceMaster Restoration By Simons is a business which provides a variety of residential cleaning services and cleaning services for commercial properties. We have over 50 years of experience in the Chicago area.
Contact ServiceMaster Restoration By Simons at 773-376-1100 today to learn more about our water damage restoration services in the Edgebrook neighborhood.