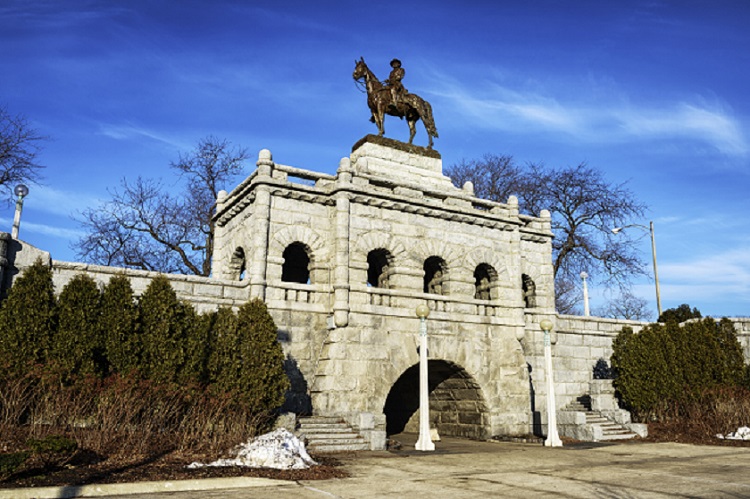 ServiceMaster Restoration By Simons, Chicago's leader in Professional Disaster Restoration, provides emergency Fire & Smoke Damage Restoration services to home owners and business owners in Chicago's Lincoln Park neighborhood.
Chicago has an unfortunate history with fires, considering the Great Chicago Fire of 1871 and the Fire of 1874. The Lincoln Park community, bounded by Diversey Parkway to North Avenue and the Chicago River to Lake Michigan  is no exception to fire & smoke damage that strikes the area. The southern part of the urban park was hit by the Great Fire as well as recent, smaller incidents. Fortunately, Chicago's first class firefighters quickly put out any flames that may show up these days. After the immediate danger is gone, ServiceMaster Restoration By Simons offers comprehensive fire damage restoration services for Lincoln Park. Call 773-376-1110.
Even the smallest fires can leave behind dangerous soot and other residue. These contaminants can spread throughout the ventilation systems and corrode the structural integrity of buildings. Our teams are trained in smoke removal, fire damage repair, and odor removal to cover any possible damage caused by a fire.
Our fire damage restoration services for Lincoln Park will always include:
Emergency pre-cleaning
Contents salvaging and cleaning
Pack out of contents
Ceiling and wall cleaning
Deodorization
Full reconstruction services
We try to match the high quality of the Chicago firefighting teams to help the community after the fires are out. For any fire damage restoration needs in Lincoln Park, contact ServiceMaster Restoration By Simons today.
ServiceMaster Restoration By Simons also provides fire restoration in and around the area of Lincoln Park, including Lincoln Central, Mid-North, Old Town Triangle, Park West, RANCH Triangle, Sheffield, West DePaul, and Wrightwood Neighbors.