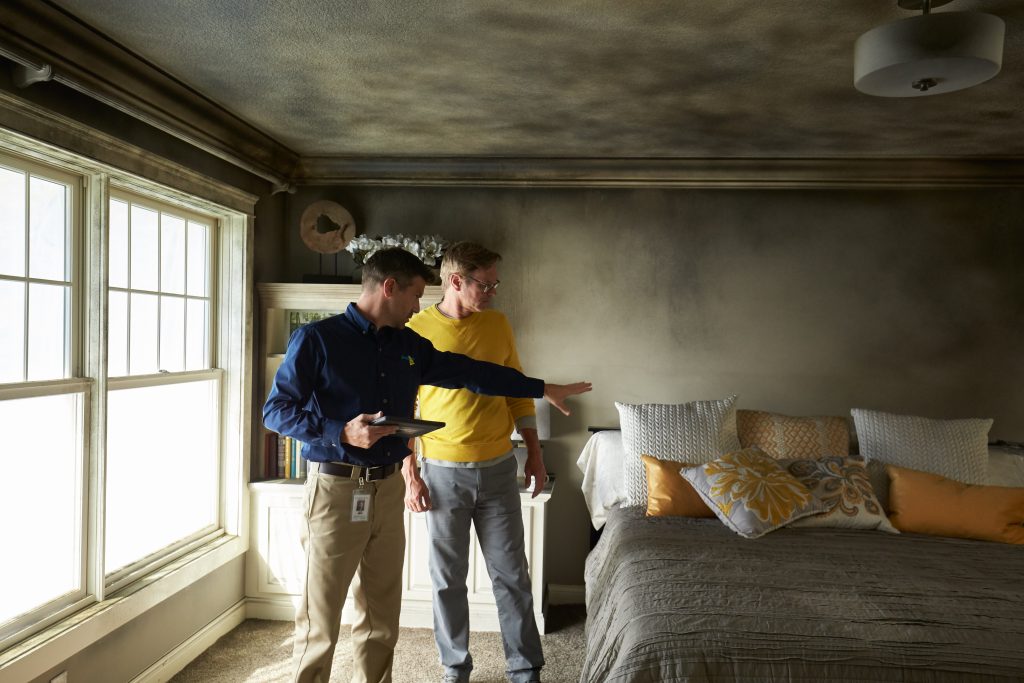 ServiceMaster Restoration By Simons, Chicago's leader in Disaster Restoration Services, provides Emergency Fire Damage Restoration services to residents and property owners in Chicago's Edgewater neighborhood
When dealing with the aftermath of a Fire Damage & Smoke Damage in your Edgewater, Chicago home or business, it can be difficult to see how you can move past it. However, contacting ServiceMaster Restoration By Simons for fire damage restoration services gives you the opportunity to reverse the damage caused by flames. While every fire event is different, with our services you may have your residential or commercial property restored to its pre-loss condition without the cost of rebuilding from the ground up.
ServiceMaster Restoration By Simons—which is owned by the same individuals in charge of operations at ServiceMaster Cleaning By Simons— is a trustworthy organization who has performed countless Fire Damage Restoration projects for many years. Our technicians are trained to carry out the following tasks often required when cleaning up after a fire.
Emergency pre-cleaning
 Content cleaning
Content pack-out
Wall and ceiling cleaning
Deodorizing
Special services
In addition to mastering these steps, all technicians are required to understand how each chemical used in our fire damage restoration process reacts with its surroundings. That way we can ensure nothing else gets damaged in the cleaning process.
Fires can break out at any time, which is why we are on-call 24/7/365. Our teams are available any day at any time including on weekends, late at night, and over holidays. The amount of damage or the size of the building makes no difference either. We are equally capable of restoring your space whether the fire took place in a warehouse the size of the Edgewater Presbyterian Church or a one-bedroom apartment. When time is of the essence a team can be at your doorstep within 3 hours after you spoke with one of our representatives over the phone.
Restoring your building and possessions is our promise. Give us a call at 773-376-110 any time you are in need of fire damage restoration services in the Edgewater neighborhood of Chicago, IL.