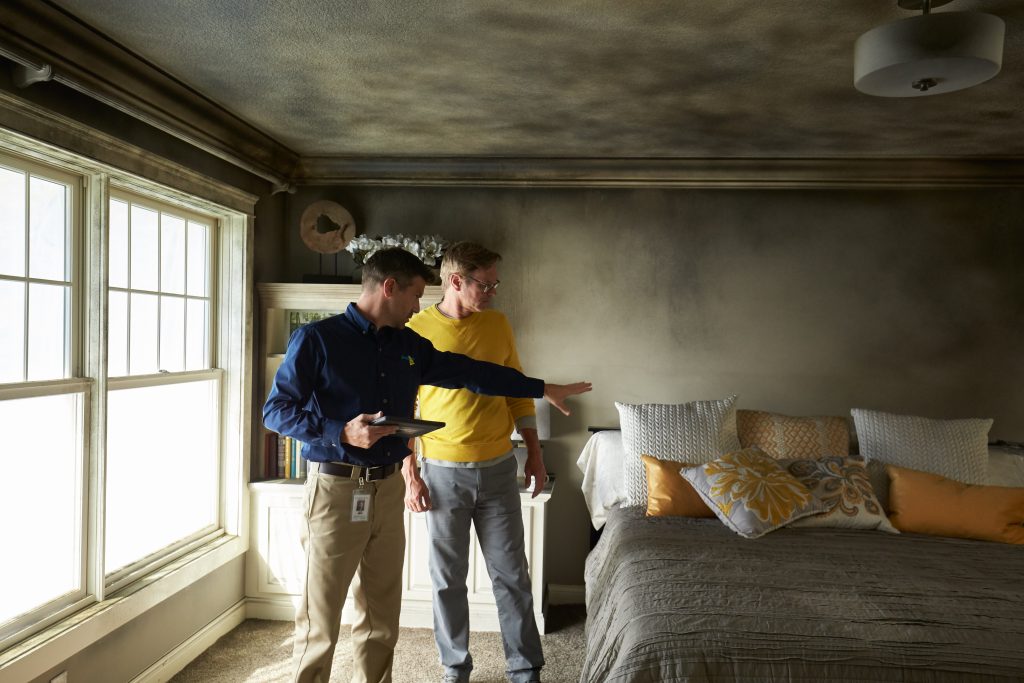 ServiceMaster Restoration By Simons, Chicago's Leader in Professional Disaster Restoration Services, provides Avondale properties with emergency Fire & Smoke Damage Restoration services.
This Northwest Chicago neighborhood which lies between Diversey to Addison and Pulaski to Western, boasts a rich cultural history. Originally populated by European immigrants, Avondale's  cultural imprint can still be seen in the area. If you meander through the area, you'll spot Polish bakeries, restaurants, and sausage shops, all of which are reminders of the Eastern European heritage at the neighborhood's roots. More recent influxes of citizens have further diversified the neighborhood which now includes a robust Latino community.
As with any urban neighborhood, Fire and Smoke Damage Restoration is a serious issue that can damage integral buildings or, more importantly, can cause damage in the place that matters to you most, your home.  In many cases, Fire & Smoke Damages are followed by Water Damage from the extinguishing of flames by the local fire department.  Let ServiceMaster Restoration By Simons, an MBE/WBE certified firm, help you by also providing our professionally certified Water & Flood Damage Restoration services.
A fire in your Avondale home or business is bad enough, but if the necessary recovery process after a fire adds insult to injury, that's too much. We know how stressful it can be dealing with Fire & Smoke Damage, having to navigate insurance claims, and trying to begin the process of salvaging what's left of structure and possessions.
If your home or business in Avondale suffers fire damage contact us today and let us aid you in a difficult situation. Each one of our technicians is expertly trained and IIRC certified. Our company has decades of knowledge and experience in the industry. We can be your trusted, go-to-provider of Fire & Smoke Damage Restoration services in Avondale and elsewhere in the Chicago Illinois area.
Our fire damage restoration services include:
Building reconstruction
Removal of soot, smoke, and odor
Wall and ceiling cleaning
Emergency pre-cleaning services
Material salvaging and clean up
We've worked with many families and individuals over the years to restore their homes or businesses after a devastating fire. We understand your needs, and we know exactly what do to when called upon.  Plus, we've got plenty of experience dealing with insurance adjusters, agents and mortgage companies.  Don't do it alone, let ServiceMaster Restoration By Simons help!
If your Avondale home or business is in need of fire damage restoration services, please contact us today at 773-376-1110.
ServiceMaster Restoration By Simons provides commercial and residential Fire & Smoke Damage Restoration in the greater Chicago area including Avondale, Logan Square and Bucktown. We can help with residential carpet cleaning, floor cleaning, upholstery cleaning, and whole-house cleaning in addition to our commercial cleaning services.